INSTITUCIONALNO UPRAVLJANJE SREDSTVIMA ZEKATA U SAVREMENIM MUSLIMANSKIM DRŽAVAMA / INSTITUTIONAL MANAGEMENT OF THE ASSETS OF THE ZAKAH IN CONTEMPORARY MUSLIM STATES
Ključne riječi:
zekat, institucionalno upravljanje, prikupljanje i raspodjela, zakonska obaveza,, zakonski propisi i legislativa, iskustva muslimanskih država, zakah, institutionalised management, collection and distribution, legal obligation, laws and legislation, the experience of Muslim states
Sažetak
UDK 28-428
Izdvajanje zekata iz imetka ima status fardi-ajna, odnosno stroge pojedinačne obaveze svakog muslimana i muslimanke kada se ostvare potrebni uslovi i nestane zapreka. Mehanizmi implementacije ovog imperativa su zacrtani praksom Poslanika, sallallahu alejhi ve sellem, i prvih generacija muslimana i također su stroga obaveza muslimanske vlasti. Shodno tome, sve muslimanske države i vladari od prvog stoljeća islama, nastojeći razvijati i usavršavati metode, tretirali su prikupljanje i raspodjelu zekata kao vlastitu odgovornost. Savremene muslimanske države još od polovine prošlog stoljeća donijele su niz zakona i uredbi kojima se regulira pitanje zekata, pa, shodno tome, neke od njih predaju zekata državnim institucijama svojim zakonima tretiraju kao obavezu, a neke kao dobrovoljan čin obveznika. Ovaj tekst predstavlja prikaz o statusu institucionalnog prikupljanja zekata u islamskom svijetu, a prema aktuelnoj legislativi i zakonima pojedinih muslimanskih država. Općenito, šest je država koje institucionalno prikupljanje i raspodjelu sredstava od zekata normiraju kao zakonsku obavezu, ali se, i pored toga, njihovi zakoni razlikuju u odredbama kojima se definira vrsta i količina imovine iz koje je obavezno dostaviti zekat državnim institucijama. Također, postoje i one države koje su institucionalno uredile ovo pitanje, ali se predaja zekata temelji na dobrovoljnosti obveznika. Postoji i manji dio država s muslimanskim većinama ili manjinama koje ovaj segment nisu institucionalno uredile. Autor ovim tekstom prezentira postojeća rješenja u islamskom svijetu u nadi da će jedno od njih, ili više njih u kombinaciji, u okvirima sadašnje legislative i zakona, biti dostatno rješenje za uređenje ovog pitanja za pripadnike Islamske zajednice u Bosni i Hercegovini.
Summary:
Giving a portion of one's property as a zakah is regarded as fard al-Ayn, that is to say strict mandatory obligation for each individual Muslim who fulfil the requirements. Mechanisms of implementation of this imperative duty are clearly given in the practice of the Messenger s.w.s. and in practice of the first generations of Muslims and are also considered an obligatory duty of Muslim government. Consequently, all the Muslim states and governments since the very first century of Islam, striving to develop and improve these methods, have considered collection and distribution of zakah as their responsibility. Contemporary Muslim states have, since the middle of the last century, brought a number of laws and decrees that regulate the issue of zakah, hence some states treat the handing over zekah to state institutions as an obligation, whereas some state consider it to be a voluntary act of each individual. In this article, the author presents the status of institutionalised collection of zakah in the Islamic world in accordance to the positive legislation and laws of individual Muslim states. Generally, there are six states that consider institutionalised collection of zakah and its distribution as a legal obligation, however their laws and regulations differ in regards to defining the kind and amount of assets that individuals are liable to deliver to state institutions as zekah.    However, there are some states that have institutionally regulated this issue, but the actual compliance with these laws is regarded as voluntary act. There is also a small number of states that have not institutionally regulated this segment of the faith. Here the author presents methods presently existing in Islamic world in belief that one of these, or a combination of some presented solutions could be applicable in regulating this issue for the Islamic Community in Bosnia and Herzegovina.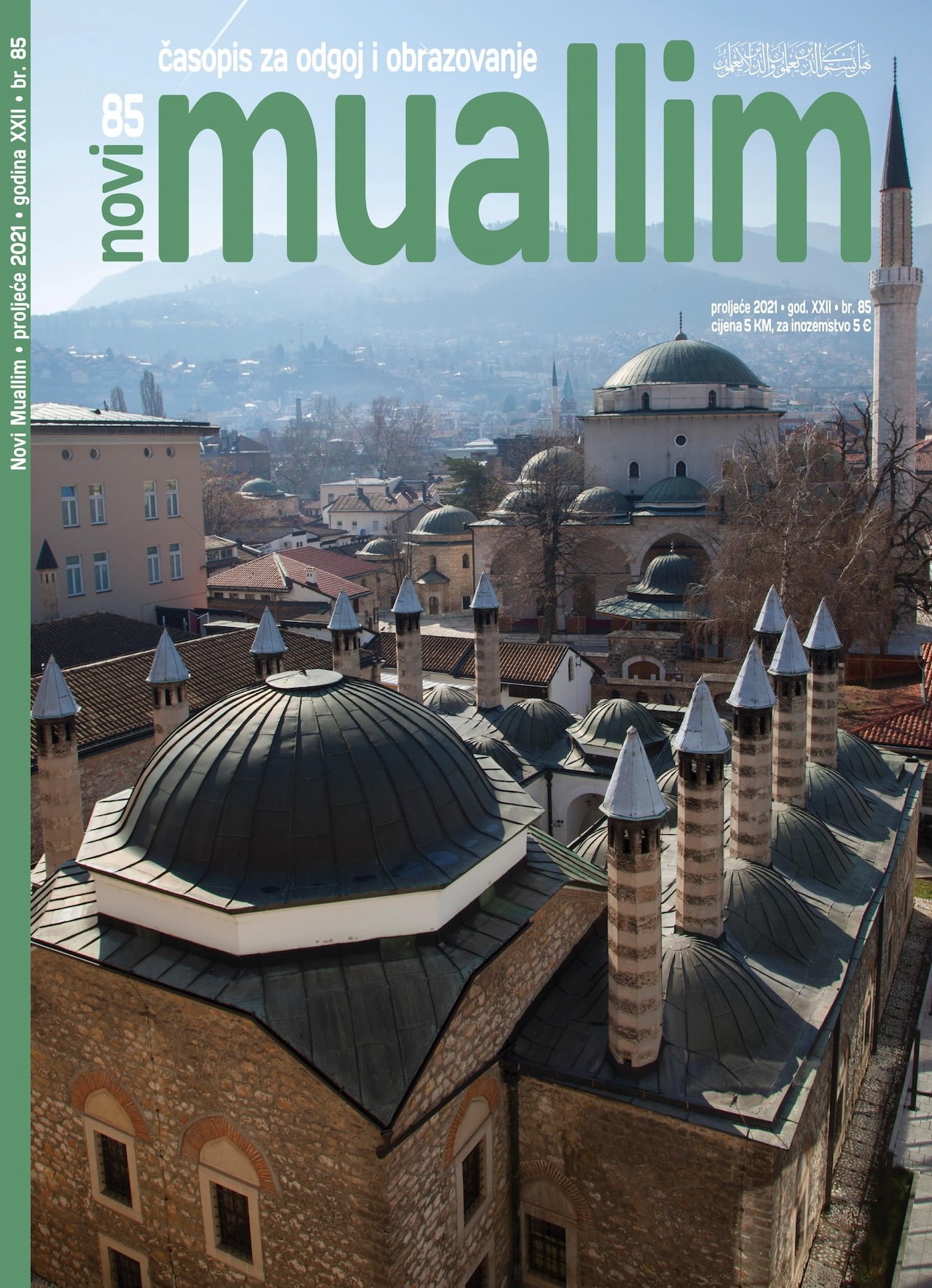 Downloads
How to Cite
Demir, E. (2021). INSTITUCIONALNO UPRAVLJANJE SREDSTVIMA ZEKATA U SAVREMENIM MUSLIMANSKIM DRŽAVAMA / INSTITUTIONAL MANAGEMENT OF THE ASSETS OF THE ZAKAH IN CONTEMPORARY MUSLIM STATES. Novi Muallim, 22(85), 45-52. https://doi.org/10.26340/muallim.v22i85.1847
License
Naknada:
                  a. Časopis ne naplaćuje naknadu za obradu članaka (APC) i naknadu za podnošenje članaka.
Autori koji objavljuju u ovom časopisu pristaju na sljedeće uvijete:


Autori zadržavaju autorska prava i pružaju časopisu pravo prvog objavljivanja, pri čemu će rad jednu godinu po objavljivanju biti podložan licenci Creative Commons imenovanje koja omogućuje drugima da dijele rad uz uvijet navođenja autorstva i izvornog objavljivanja u ovom časopisu.
Autori mogu izraditi zasebne, ugovorne aranžmane za ne-ekskluzivnu distribuciju rada objavljenog u časopisu (npr. postavljanje u institucionalni repozitorij ili objavljivanje u knjizi), uz navođenje da je rad izvorno objavljen u ovom časopisu.