ZEKAT – ČUVAR ZAJEDNICE KOJA BRINE O EMANETU VJERE / ZAKAH – A GUARD OF A COMMUNITY WHICH PRESERVES THE EMANAH OF FAITH
Ključne riječi:
zekat, Bejtu-l-mal, Vehid Arnaut, Ured za zekat, sadekatu-l-fitr, zakah, Baytu-l-mal, the Office for Zakah, sadaqātu-l-fitr
Sažetak
UDK 28-428(047.53)
Sažetak
U razgovoru za Novi Muallim rukovodilac Ureda za zekat Rijaseta Islamske zajednice u Bosni i Hercegovini Vehid-ef. Arnaut obrazlaže vjerski, etički i društveni značaj zekata, četvrtog stuba islamskog vjerovanja. Arnaut posebno apostrofira institucionalni i organizirani pristup izvršenju zekatske obaveze koja je Islamskoj zajednici i muslimanima ovog podneblja omogućila da djeluju po moralnim načelima distributivne pravde, ali i da izgradi moderne i respektabilne odgojno-obrazovne ustanove. Zahvaljujući stabilnom Bejtu-l-malu, Islamska zajednica je sačuvala vjerodostojnost u vršenju misije prenošenja vjerskog učenja. Sopstvenim snagama, i to ponajprije mudrošću ovdašnje uleme, plemenitošću džematlija, visokom vjerskom sviješću vjernika, zajednica je uspjela očuvati samostalnost i autentičnost autohtonog razumijevanja i tumačenja islama.
Summary
In this interview for Novi Muallim, the head of the Office for Zakah of the Islamic Community in Bosnia and Herzegovina, Vehid-ef. Arnaut, elaborates upon religious, ethical and social significance of zakah, the fourth pillar of Islamic faith. Arnaut here places a special accent upon institutionalised and organised approach to abiding by obligation of zakah which has enabled Islamic Community and Muslims of these areas to act in accordance to moral principles of social justice, but also has helped in construction and formation of modern and respectable educational and upbringing institutions. As a result of having a stable Baytu-l-mal, the Islamic Community was able to sustain credibility in carrying out the mission of spreading the religious teachings. With its own strengths, primarily, with the wisdom of the local ulamah, but also with generosity and admirable religious awareness the faithful, the community managed to preserve independence and authentic understanding and interpretation of Islam.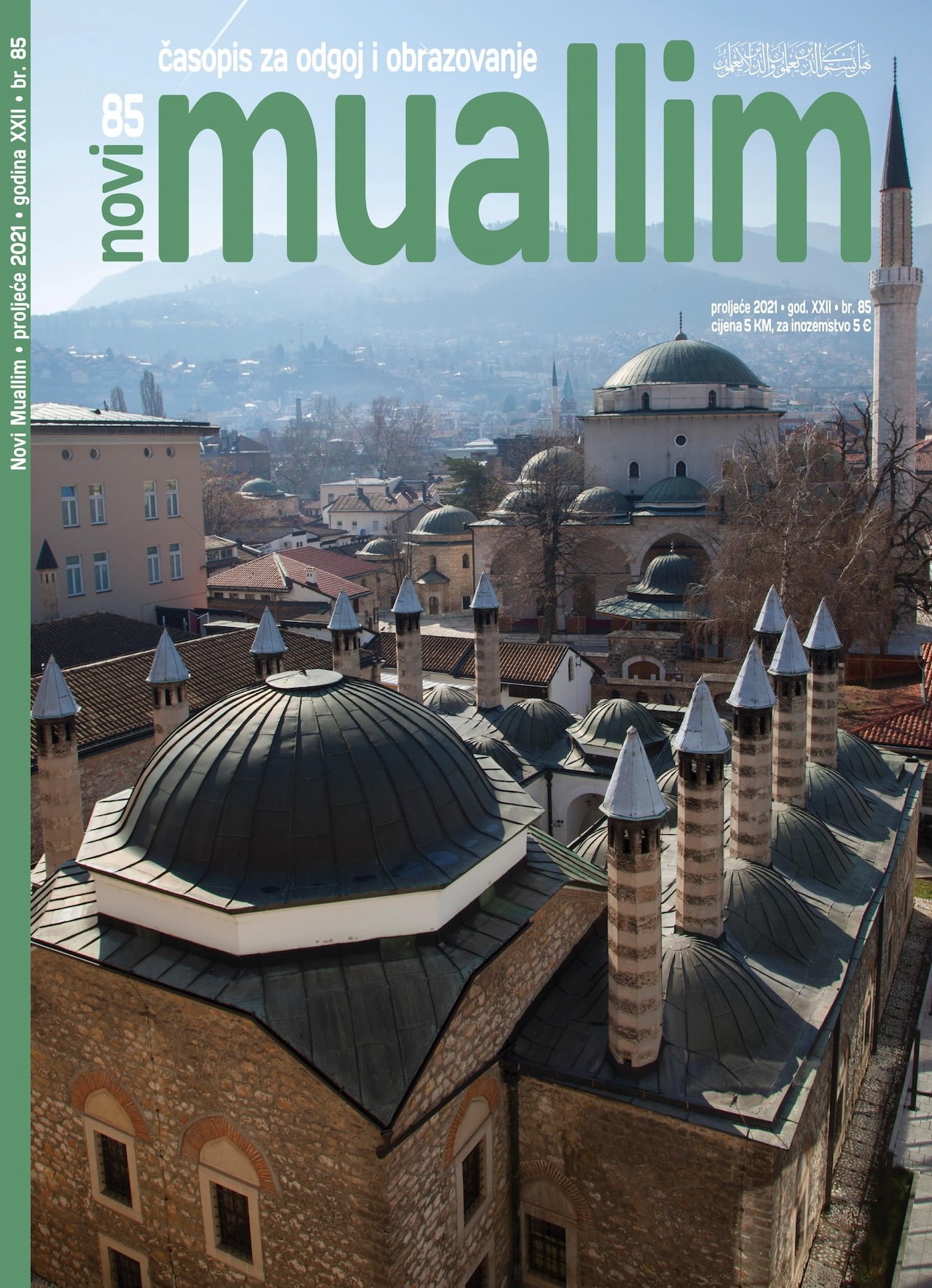 Downloads
How to Cite
Šljivo, M. (2021). ZEKAT – ČUVAR ZAJEDNICE KOJA BRINE O EMANETU VJERE / ZAKAH – A GUARD OF A COMMUNITY WHICH PRESERVES THE EMANAH OF FAITH . Novi Muallim, 22(85), 21-26. https://doi.org/10.26340/muallim.v22i85.1844
License
Naknada:
                  a. Časopis ne naplaćuje naknadu za obradu članaka (APC) i naknadu za podnošenje članaka.
Autori koji objavljuju u ovom časopisu pristaju na sljedeće uvijete:


Autori zadržavaju autorska prava i pružaju časopisu pravo prvog objavljivanja, pri čemu će rad jednu godinu po objavljivanju biti podložan licenci Creative Commons imenovanje koja omogućuje drugima da dijele rad uz uvijet navođenja autorstva i izvornog objavljivanja u ovom časopisu.
Autori mogu izraditi zasebne, ugovorne aranžmane za ne-ekskluzivnu distribuciju rada objavljenog u časopisu (npr. postavljanje u institucionalni repozitorij ili objavljivanje u knjizi), uz navođenje da je rad izvorno objavljen u ovom časopisu.